If you've never heard of Yufuin, let me be the first to introduce you to this charming onsen town in Kyushu, known for its incredible hot springs, captivating landscapes, and relaxed atmosphere. Yufuin, nestled in the scenic Oita Prefecture, is a delightful destination for anyone looking to unwind and indulge in the beauty of nature. Even if you don't plan on visiting the onsens, Yufuin offers plenty to see and do, from strolling through the quaint streets lined with cafes and art galleries to admire the breathtaking views of Lake Kinrinko. So, let's dive right in and explore what makes Yufuin such a magical place to visit!
Northern Kyushu Island itinerary
Embark on a journey to the northern island of Kyushu, a land of contrasts and diversity, where modern cities and ancient traditions coexist in harmony. On my 8-day trip, I had the opportunity to explore the best that this island has to offer – from the vibrant metropolis of Fukuoka to the historical and picturesque Nagasaki, the idyllic hot spring town of Yufuin, and the charming castle town of Kumamoto. I also ventured to the lesser-known gems of Takachiho and Mount Aso, immersing myself in the island's natural splendor. Each day was a new adventure, and I urge you to plan your own trip to this incredible destination and follow my journey through my detailed reviews of each city I visited. Click to discover the hidden gems and must-see attractions of Kyushu Island in each city on the itinerary below.
Getting to Yufuin
The easiest way to get to Yufuin is by train. If you're coming from Fukuoka, start at Hakata Station, where you can catch the Yufu Line, which runs directly from Fukuoka through Yufuin and ends in Beppu. The journey from Hakata to Yufuin takes approximately 2 hours and 15 minutes.
⚡️ If you have purchased a train pass from the JR family, such as the JR Northern/Southern Kyushu Pass, Sanyo-San'in-Northern Kyushu Area Pass or the nationawide Japan Rail Pass, you can use it to travel to Yufuin. Additionally, this pass also grants you access to the famous tourist train, Yufuin No Mori. It's highly recommended to reserve your seats in advance.
Yufuin no Mori Limited Express Tourist Train
One of Japan's most renowned tourist trains is the Yufuin no Mori Limited Express, a beautifully designed train that captures the essence of Yufuin as a popular onsen resort town. The train features a vibrant green exterior, while the interior boasts elegant wooden accents. There's even a souvenir shop onboard, offering Yufuin's famous treats and keepsakes.
Experiencing the Yufuin no Mori Limited Express is an excellent addition to your Yufuin trip. If you have one of the three JR Passes mentioned earlier, you can hop on this train. However, keep in mind that the train only operates three times a day, so planning your travel schedule is essential. Be sure to reserve your seats in advance online via the JR Kyushu (1,000 yen / pass purchased through Klook or KKday can be reserved online) or at the JR Ticket Office.
Do I Need to Buy a Pass to Travel to Yufuin?
If you visit many cities in Kyushu, not just Nagasaki, I recommend you purchase a JR train pass for cost savings, convenience, and speed. The most recommended pass is the JR Kyushu Rail Pass, which comes in three variations: the All Kyushu Area Pass, the Northern Kyushu Area Pass, and the Southern Kyushu Area Pass. The best pass for you will depend on your travel itinerary.
🚅✨ Based on the review you're reading here, I only traveled to the northern part of Kyushu Island, specifically to the cities of Fukuoka, Nagasaki, Yufuin, and Kumamoto. For those who are looking for an economical, convenient, and easy way to travel, I recommend purchasing the Northern Kyushu Area Pass. This pass can be used on JR trains between cities, but keep in mind that it cannot be used on the Fukuoka subway or trams in other cities.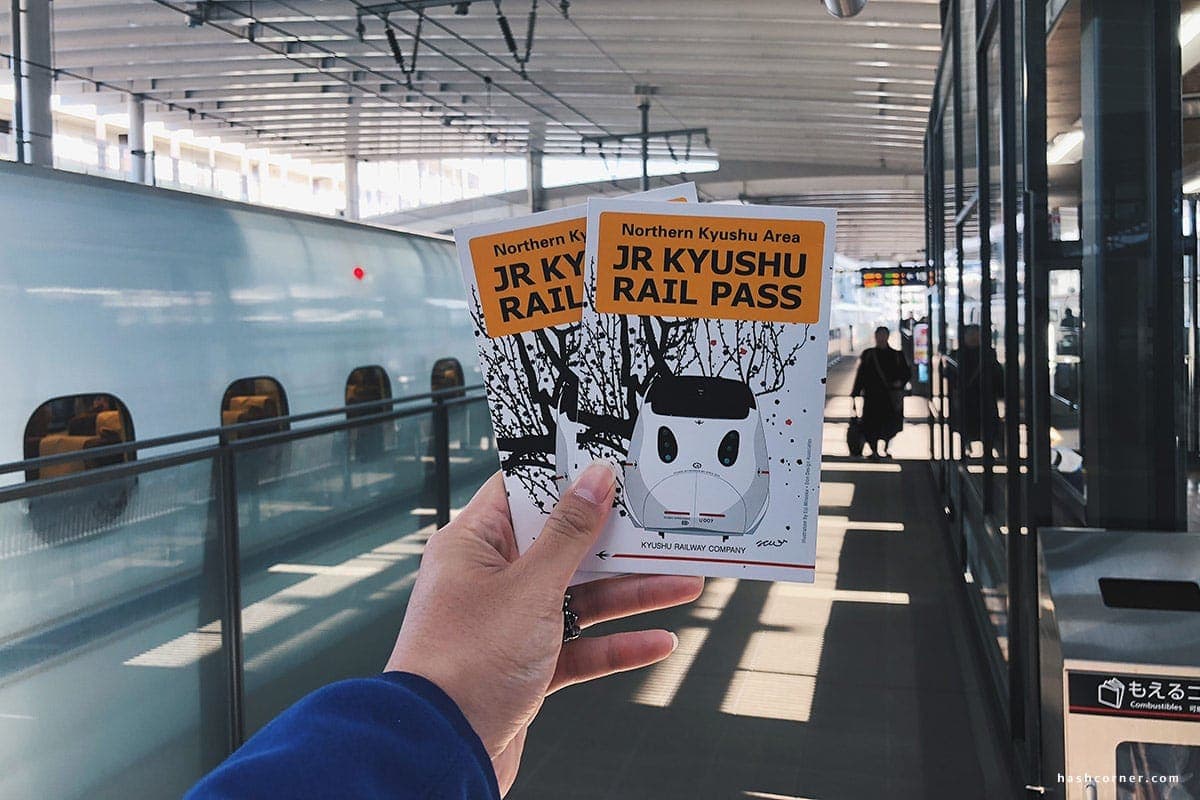 I highly recommend purchasing your JR train pass online through the Klook website, which sells almost every travel ticket in the world at a cheaper price compared to other websites. The process of buying, paying, and picking up the pass is easy and convenient. You can purchase the pass and pay using a credit card on the website. Once your purchase is complete, Klook will send an exchange order or booking confirmation to your email, which you can then print out and exchange for a physical pass at the JR Ticket Office. The specific location I used for this exchange was at the JR Hakata Station.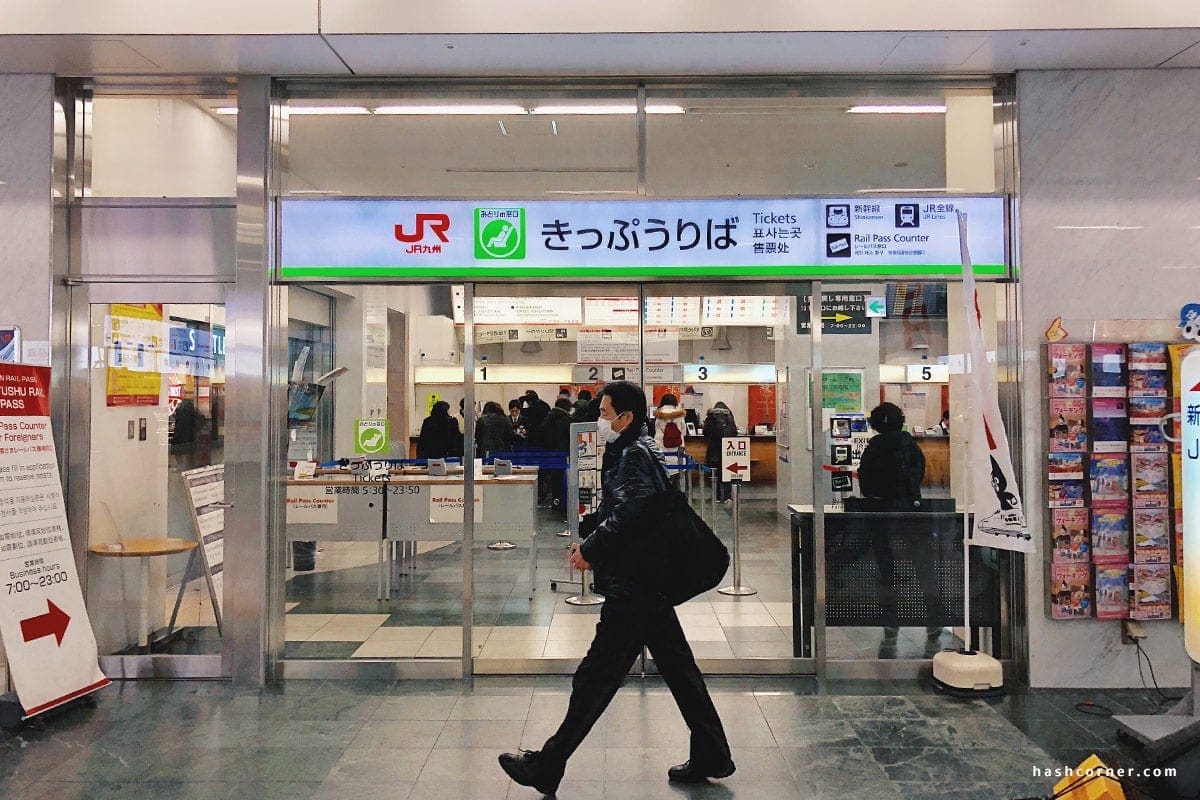 From my personal experience, I can say that buying the JR Northern Kyushu Pass through Klook was incredibly convenient. I purchased it only 2 days before my trip to Japan and was able to easily print the confirmation from my email and exchange it for the physical pass in Japan. It was much simpler than I had expected.
For those with different plans, if you are only planning to visit Southern Kyushu, the Southern Kyushu Area Pass would be the best option. But if your plans include both Northern Kyushu and other areas like Hiroshima or the Kansai region, such as Osaka, I recommend purchasing the Sanyo-San'in-Northern Kyushu Area Pass instead. It will give you more flexibility and allow you to fully explore all the different areas that you are interested in.
Recommended Ryokan in Yufuin
If you're planning a visit to Yufuin and considering an overnight stay, I highly recommend splurging on a ryokan-style accommodation. Yufuin is a renowned resort town in Kyushu, famous for its top-tier onsen. While ryokans may be a bit pricey, the experience is definitely worth it (finding a cheap ryokan is nearly impossible, so be prepared to invest a bit 🥹).
🏨 See recommended accommodation in Yufuin from Agoda / Expedia / Booking.com

All Information Is Packed,
Let's Get Started Traveling to Yufuin
I visited this charming town, Yufuin, when the train service was still recovering from earthquake damage. My late start and lengthy train journey meant I arrived at Yufuin at 3:00 p.m. (No worries, though – trains are now fully operational right now, and the trip takes just about 2 hours). I had limited time, as I planned to catch the famous Yufuin no Mori Limited Express tourist train at 5:00 p.m., so I had just 2 hours to explore. Let's see what I managed to squeeze in! Haha.
Yufuin Main Road
As I stepped out of JR Yufuin Station, I was greeted by a long road stretching into the distance, with majestic Mount Yufuin as the backdrop. I knew I had only a little over 2 hours, so I hurriedly set off towards the mountains. Along the way, I enjoyed the picturesque views of Yufuin's cityscape, a quaint canal, lush fields, and stunning mountains. ❤
The main road in Yufuin runs from the train station to an intersection where you'll find B Speak, a famous roll cake shop. If you have the time, I recommend strolling down this road and stopping by any stores that catch your eye. You'll find shops, eateries, and tasty treats everywhere. Unfortunately, my limited time meant I had to pass by many enticing places – I wished I had more time!
B Speak is an iconic roll cake shop in Yufuin, with a history of almost 20 years. They sell small rolls for 475 yen and large rolls for 1,420 yen. When I arrived, the small rolls were sold out, so they placed a sign-out front to let customers know. Unable to enjoy a large roll on my own, I left the shop empty-handed. But don't worry, I eventually had my cake on the Yufuin no Mori train, and I'll share that review soon!
After leaving B Speak, I ventured down a small alley on my left (or to the right if you're facing B Speak). This hidden gem is the heart of Yufuin's bustling walking street. There are numerous shops and throngs of people, with many items selling out quickly or attracting long queues. If you want to eat something, be prepared to act fast! Hahaha.
While in Yufuin, don't miss the Totoro Ghibli House, a haven for Studio Ghibli anime fans. They sell almost everything related to the popular animation studio. If you're a fan, this place is pure heaven!
Yufuin Floral Village
As you explore Yufuin, make sure to visit the enchanting Yufuin Floral Village. This charming area is filled with European-style houses adorned with bright yellow exteriors and an abundance of lovely flowers. You might feel as if you've stepped into a magical world!
One of the most adorable spots in the village is a cat café (although it might be a bit pricey). When I passed by, a cute cat was sitting by the window, which immediately caught my attention. If you're a cat lover, this is definitely a place to check out!
In addition to the cat café, the village also features an owl garden where you can interact with these magnificent birds and even let them perch on your arm. However, be prepared for the entry fee, which is a bit steep. If you decide not to go in, you can still check out the souvenir shop, which offers an array of cute owl-themed items.
Kinrin Lake
The final destination in Yufuin is the breathtaking Kinrin Lake. This stunning lake is surrounded by tree-covered hills and features a public bathhouse at its end, which offers amazing views. It's a pity I didn't visit during the fall, as the foliage would have transformed from lush green to vibrant red hues around the lake. One of the charming aspects of the lake is the presence of geese and koi fish swimming peacefully in pairs – it's an adorable sight!
If you visit Kinrin Lake early in the winter or autumn, you may witness a mystical, misty scene caused by the two hot springs beneath the water. It creates a uniquely beautiful atmosphere that you'll adore.
As you stroll to the right side of the lake and continue towards the public bathhouse, you'll discover a small, serene shrine. It's a perfect spot to sit, relax, and soak up the incredible scenery. Trust me, taking a moment to unwind and appreciate the beauty of Yufuin is so worth it.
After spending my limited two-hour window exploring the area, I couldn't believe how quickly the time flew by! I managed to see so much in such a short period, but now I had to hurry back to the train station to catch the Yufuin no Mori tourist train. Don't forget to reserve your seat in advance, as walk-in passengers are not allowed. I can't wait for you to experience this unforgettable train journey – you're going to love it!
Yufuin no Mori Sightseeing Train
For those of you visiting Yufuin and looking for a unique experience, I highly recommend traveling to or from the town on the Yufuin no Mori sightseeing train, which runs directly between Hakata and Yufuin. This train offers a beautiful, classic, and elegant atmosphere with special features that set it apart from regular trains. You'll find a dining area selling famous Yufuin sweets, a central lounge to relax in, and exclusive souvenirs available only to passengers on this train.
As I mentioned earlier, I missed out on trying the small roll cakes at B Speak, so I ended up buying one from the food truck on the train. They offer a variety of foods and Yufuin no Mori souvenirs. I'm not sure if the roll cake I bought was the small size that B Speak had sold out of, or if they just cut a large one into smaller pieces, but I was lucky to grab the last one available.
The B Speak roll cake was incredibly fluffy – almost too fluffy, making it feel like you're barely touching the tapioca powder. The cream filling was delicious, and I'd say trying it at least once is a must-do while in Yufuin.
So there you have it, my whirlwind Yufuin trip, perfect for those with limited time but still wanting to experience the highlights of the town. If you prefer a more leisurely pace, taking your time to explore the city, sample snacks, and soak in the atmosphere, I suggest spending a night in Yufuin to fully enjoy it. However, if you're on a tight schedule, you can follow in my footsteps for a quick yet memorable visit!
อ่านรีวิวเมืองนี้จบแล้ว
อ่านรีวิวเมืองอื่นในญี่ปุ่นต่อกันเลย 🤗
ญี่ปุ่นเป็นประเทศไม่กี่ประเทศที่นี่รู้สึกว่า ไปกี่ครั้งก็ไม่น่าเบื่อ ไปแล้วไปอีกได้ตลอด และยังประเทศที่ตัวเองตั้งมิชชั่นว่า อยากจะเก็บให้หมดทั่วประเทศ ฮ่าา เอาเป็นว่า HASHCORNER นี่ก็มีรีวิวญี่ปุ่นให้อ่านและตามรอยเยอะพอสมควร ทั้งหมดนับแล้วประมาณ 29 เมืองแล้ว เยอะโคตร ใครที่มีแพลนไปเมืองไหนในญี่ปุ่นที่มีชื่อเมืองตามลิสด้านล่าง สามารถคลิกลิงค์อ่านต่อได้เล้ย